Other Plant Care Information Resources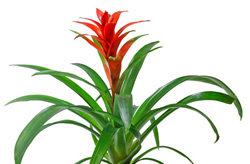 Christmas Cactus Plant - How to care for your gift Christmas Cactus so that you can enjoy the beautiful blooms next holiday season.
DMOZ Gardening, Plants - DMOZ open directory project references internet information related to many things, including home gardening, plants and, of course, house plants!
Knockout Roses - A site dedicated to the education, history and care of the easiest growing roses in the world.
Ted TV - How to Grow Your Own Fresh Air - This video with Kamal Meattle tells you how indoor plants helped to improve his health by "growing" fresh air with indoor, air-cleaning plants.
Roses - Garden Flowers - Do you love roses? Do you want to know more about these most beautiful and fragrant flowers? How to grow and care for your roses? Learn more about growing and caring for roses...
Bonsai Empire - Read about the origins of bonsai and the basics of starting your own bonsai.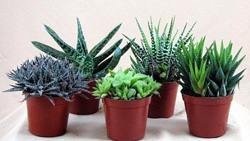 Haworthia Plants - Haworthia plants are small, easy to grow succulents. This is a collection of five Haworthia plants that you can grow on your windowsill. Very pretty little house plants!